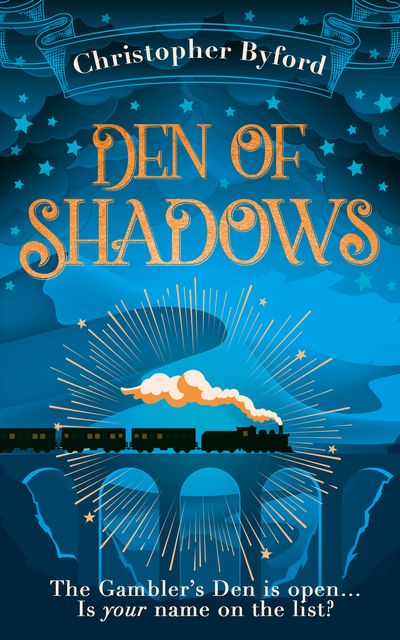 Den of Shadows
(Gambler's Den series, Book 1)
"Den of Shadows was absolutely amazing. It is full of mystery, intrigue and felt a little bit magical." Rebecca Evans
The Gambler's Den weaves its away across the desert… But will it stop at your station?
While fighting off poverty in the blistering desert heat a travelling casino offers one night of solace. One chance to change your fortunes. But once on board there is more to the show than meets the eye: enter Franco, the elaborate ringleader, Wyld the stowaway thief and Misu the fire breathing showgirl.
In a kingdom ruled by the law Franco ensures his den remains in line. But when he's faced with saving the fate of the train, and those on board, he may be forced to break his own rules. Life on the den isn't just a job but a way of life and once you're in you'll never be able to leave.
Readers are loving The Gambler's Den series!
'What I damn fine tale this is!'
'Just couldn't put it down'
'Escapism and a little bit of wonder'
'Gripping'
'Hugely enjoyable'
'All three books will hold you, with every turn of the page'