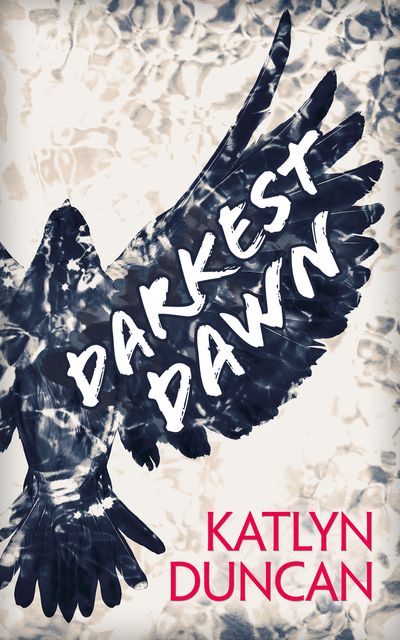 Darkest Dawn (Willows Lake, Book 1)
One desperate journey for the truth
Returning to Willows Lake eleven years after her mother's tragic death, Sloane Baker knows she will finally get the answers she needs! She always suspected that there was something more sinister at the heart of the accident that claimed her mother's life, but a cryptic note could be the key to her past…
Two lives changed forever
The small town has always seemed safe to Brianna Taylor – until a mysterious new girl arrives who looks exactly like Bri! Now everything Bri knew has been thrown into question and Sloane's arrival has changed the world of Willows Lake forever.
Strange things are happening in Willows Lake. But when they turn deadly, Bri and Sloane must find a way to save each other or risk losing everything they hold dear…
Watch out for the thrilling sequel Blackest Night coming soon
Praise for Katlyn Duncan's The Life After Trilogy
'Katlyn Duncan's YA debut, Soul Taken, is a thrilling ride that will leave you breathless for the next page, and curious to find the true soul we nurture within.' – Jennifer Murgia, author of the ANGEL STAR series & BETWEEN THESE LINES
'I'm truly blown away by this series … ONE of the best I've read this year!' – Dark Novella
'The writing was spectacular… There was the perfect amount of angst, tension, and passion all blended together.' – Tween 2 Teen Books
'I really loved this book. From the first page I was totally hooked and couldn't put it down until I was finished.' – Dark Faerie Tales.
'This is one of those books to look out for.' – A Diary of a Book Addict