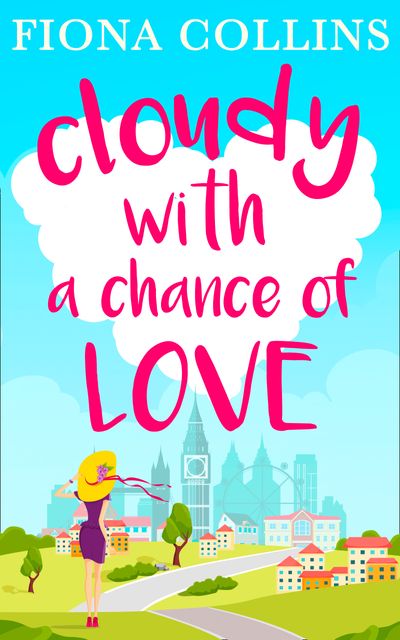 Cloudy with a Chance of Love
'Hilariously engaging and kept me smiling throughout!'
– Rachel's Random Reads (top 1000 Amazon Reviewer)
Every cloud has a silver lining when it comes to love…
Weather forecaster Daryl Williams never minded the fact that she had a big bottom. It's always been behind her. In fact, it was one of the things that her husband loved about her. Until he ran off with her best friend, Gabby.
Daryl knows that she needs to get back in the dating game, she just doesn't know how. So when her friend suggests taking a fortune forecast, she reluctantly agrees. And it looks like Daryl's luck is in, by Friday she has a 99% chance of falling in love!
Only, as Daryl embarks on date after disastrous date, it soon becomes clear that even when it's written in the stars, finding the one after the one is never easy…
The laugh-out-loud, uplifting story from Fiona Collins, bestselling author of A Year of Being Single. Perfect for fans of Jane Costello, Helen Fielding and Fiona Gibson.
Praise for Cloudy with a Chance of Love:
'Hilariously engaging and kept me smiling throughout! A fresh new voice in romantic comedy writing.' – Rachel's Random Reads
'So good it'll make you feel like skipping!' – Sweet is Always in Style
'A fantastic summer read that warms your heart.' – The Nest of Books
'An entertaining, fun and light-hearted romantic read that will undoubtedly make you laugh, I loved it!' – A Spoonful of Happy Endings
'This novel downloaded onto my Kindle at midnight and I thought I'd take a look at it before I went to sleep. At 1.30 am I was still reading, absolutely hooked.' – Rachel W (Amazon Reviewer)
'Full of giggles and laugh out loud moments from start to finish!' – Lilac Mills (Amazon Reviewer)