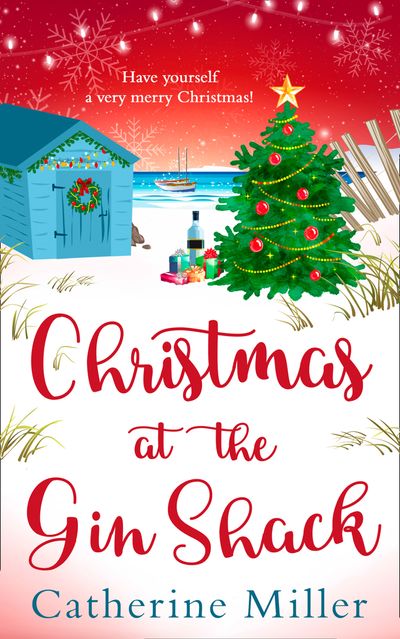 Christmas at the Gin Shack
'I absolutely loved this fun festive read, packed full of Christmas cocktails' Heidi Swain
'Olive is back and better than ever, putting the gingle into Christmas!' – Rachel Dove
Gingle bells, gingle bells, gingle all the way…
Olive Turner might have lived through eighty-four Christmases, but she'll never get bored of her favourite time of year. And this one's set to be extra-special. It's the Gin Shack's first Christmas – and there's a gin-themed weekend and a cocktail competition on the cards!
But, beneath the dazzle of fairy lights and the delicious scent of mince-pies, Olive smells a rat. From trespassers in her beloved beach hut to a very unfunny joke played on her friends, it seems that someone is missing a dose of good cheer.
Olive knows she's getting on a bit – but is she really imagining that someone in the little seaside town is out to steal Christmas? More importantly, can she create the perfect gin cocktail before Christmas Eve – in time to save the day?
'Olive is back and better than ever, putting the gingle into Christmas!' – Rachel Dove
'I absolutely loved this fun festive read, packed full of Christmas cocktails. Delicious!' Heidi Swain
'Full of festive fizz…Olive's return is a real tonic!' Fay Keenan