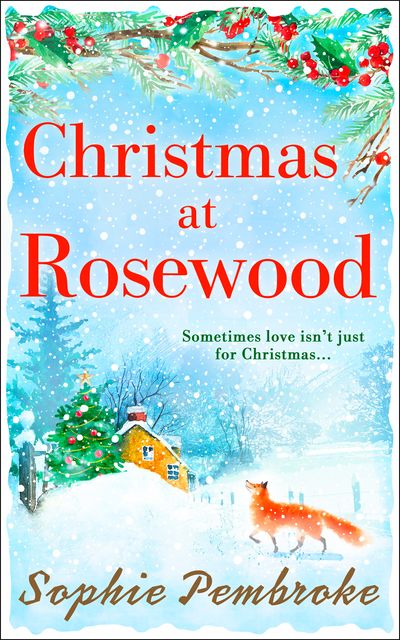 Christmas at Rosewood
Looking for the perfect Christmas? Then take a trip to Rosewood this winter and watch the snow fall – the perfect festive getaway!
All Freya Hollis wants to do is hide from the world, instead she's spending Christmas Eve driving her son and nagging mother through the snowy countryside to spend the holidays at Rosewood, with her brother's new family.
Already nervous about trying to merge two family traditions together, Freya is shocked to find out that Rosewood has an extra guest for Christmas…Aiden, her brother's best friend and the – almost – love of her life.
She's never told anyone about the Christmas they spent together and has no intention of dredging it up now! Except Rosewood has a way of drawing out even your most buried secrets and Freya might discover that this ghost from Christmas past could just be a part of her future…
Spend your Christmas at Rosewood with this gorgeous novella and prepare yourself for family, snow and romance!
What reviewers are saying about Sophie Pembroke
'I loved the descriptions of Rosewood and its gardens, how I long for an English county house of my own!' – For the Love of Books on The Last Days of Summer
'Families are often complicated and Sophie Pembroke has chosen a fabulous group of people to write about. I couldn't wait to read more about each member. The gripping secrets are all well worth finding out and I liked the unexpected ending. I highly recommend this wonderful summer story.' – With Love for Books on The Last Days of Summer
'This is a compelling summer read which should be on everyone's " to read" list' – The Reading Shed on The Last Days of Summer
'I won't give too much away but this book is definitely a page turner – and a perfect read for The Last Days Of Summer.' – After the Rain Comes Sunshine
'I was completely engrossed in this fascinating novel' – The Chicklit Club on The Last Days of Summer