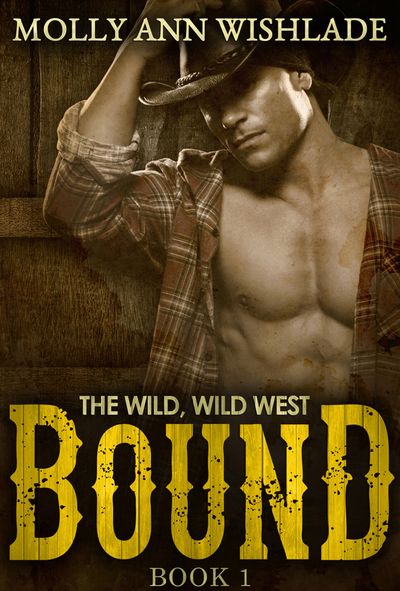 Bound: A sizzling hot Western romance
Layla Powell is on the run.
Contracted as a mail-order bride, Layla is terrified when two cowboys, working for her mysterious fiancé, capture her. At first she fights tooth and nail for her freedom, but Charlie and his lover Etu have persuasive means to subdue their feisty captive.
What Layla doesn't know is that Charlie is really her elusive fiancé. Layla was supposed to be his wife in name only, but he and Etu like what they see and are sure that with just one night – with the both of them – they can convince Layla to abandon her escape.
BOUND is the first in The Wild, Wild West trilogy – out now!
Book 1 – Bound
Book 2 – Scandal
Book 3 – Menage