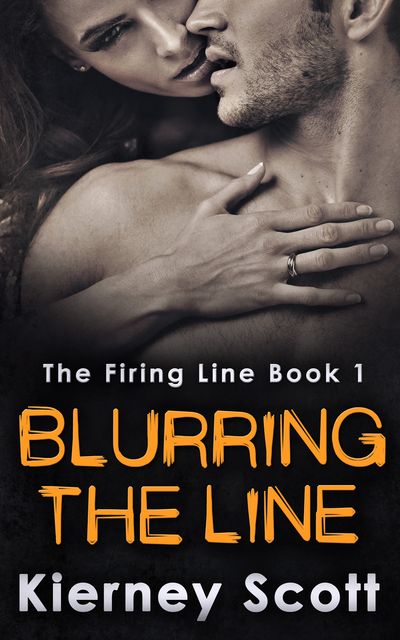 Blurring The Line
A deadly undercover mission, a sizzling attraction that cannot be denied…
When DEA agent Beth Thomson recruits ex-soldier Armando Torres as an undercover agent, she knows she has hit the jackpot.
He will infiltrate 'Los Zetas', one of Mexico's deadliest cartels, and expose their drug-running into the USA. In turn, she promises to turn a blind eye to him finding and killing the rival cartel member who shot his best friend. Beth is good at overlooking the gruesome details of her job; her focus is the bigger picture – nailing 'El Escorpion', the mysterious and most-wanted leader of the 'Los Treintas' gang.
Torres soon climbs the cartel ladder, and has the tattoo markings to prove his loyalty. So when a secret meet with Beth goes wrong, his cover is strong enough for him to save her from his fellow gang members. His silence hints at the horrors he has performed to get him where he is, and his brutality and strength both scare and arouse Beth simultaneously. The heat between them is unprofessional and yet undeniable. But has he gone rogue? Can Beth trust him to put her mission before his own revenge? And can she trust herself with him?
Do not miss any books in The Firing Line trilogy:
1 – Blurring the Line
2 – Holding the Line
3 – Crossing the Line
What readers are saying about Blurring the Line
'If you want a story about love and passion then this is it.' – Coco Butter Blog
'I loved every minute. I NEED MORE! MUST GET BOOK 2!!!!' – Obsessed with Myshelf
'…keeps you on the edge of your seat. I just didn't want to stop reading but I also didn't want this book to end.' – Maureen's Books
'This isn't your average boy saves girl, story, far from it…be warned that once you start this series you'll want to read them all' – Becky Lock
'full of tense and gripping situations that draw you in more and more as the story continues.' – Angela Hamilton