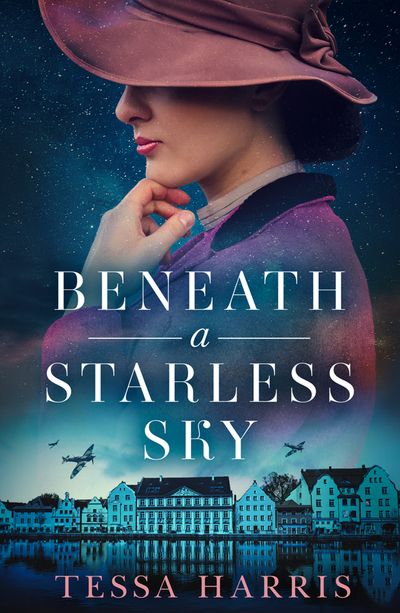 Beneath a Starless Sky
The smoke tingled in her nostrils. Acrid. Harsh. Lilli Sternberg's quickening heart sounded an alarm as she rounded the corner of the street. Lifting her gaze to the rooftops, she saw a roaring blaze of thick flames engulf the side of the building and join the stars to fill the black sky. Her father's shop was no more.
Munich 1930
Lilli Sternberg longs to be a ballet dancer. But outside the sanctuary of the theatre, her beloved city is in chaos and Munich is no longer a place for dreams.
The Nazi party are gaining in popularity and the threats to those who deviate from the party line are increasing. Jewish families are being targeted and their businesses raided, even her father's shop was torched.
When Lilli meets Captain Marco Zeiller during a chance encounter, her heart soars. He is the perfect gentleman and her love for him feels like a bright hope under a bleak sky.
But battle lines are being drawn, and Marco has been spotted by the Reich as an officer with great potential. A relationship with Lilli would compromise them both.
Will Lilli be able to escape the threats facing her family, and how much is she willing to risk for the man she loves?
An absolutely gripping and emotional historical fiction novel for fans of My Name is Eva and The Woman of War