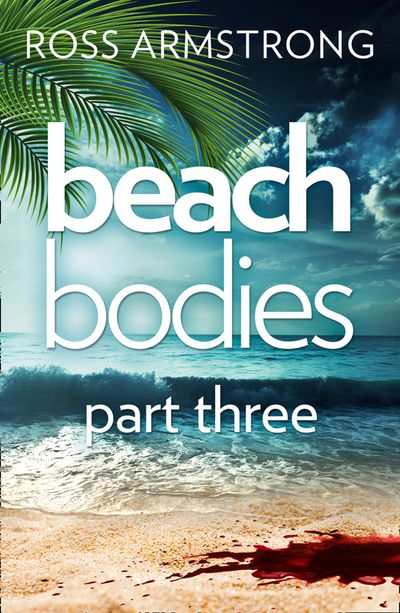 Beach Bodies: Part Three
Part Three of the gripping Beach Bodies thriller by Ross Armstrong
The shocking final instalment of Beach Bodies – with a twist you won't see coming!
Following the distressing events of the previous hours, the 'Sex on the Beach' contestants are coming apart at the seams. Previous loyalties start to fray, and with secrets the group thought buried now coming to the fore, it seems like murder isn't the only thing on the agenda.
Will the contestants survive until morning? Or is this one summer they really won't be able to forget . . .
Shutter Island meets Love Island in this unmissable final instalment of Beach Bodies!
Praise for Ross Armstrong:
'Absolutely loved The Girls Beneath. Couldn't put it down. Tragic, funny and frightening. Ross Armstrong has written another cracker' Chris Whitaker
'Ross Armstrong has created a brilliant hero in Tom, and this novel is an enjoyable addition to the psychological thriller genre. Five Stars' Heat
'Like Christopher Nolan's Memento, Ross Armstrong delivers a twisty mystery through the perspective of a fractured brain. Original and gripping. Tom Mondrian, and his unique outlook, will stay with me' Peter Swanson
'An eerily atmospheric reworking of Hitchcock's Rear Window' Guardian
'Addictive and eerie, you'll finish the book wanting to chat about it' Closer
'A twisted homage to Hitchcock set in a recognisably post-Brexit broken Britain. Tense, fast-moving and with an increasingly unreliable narrator, The Watcher has all the hallmarks of a winner' Martyn Waites
'Ross Armstrong will feed your appetite for suspense' Evening Standard
'Unreliable narrator + Rear Window-esque plot = sure-fire hit' The Sun