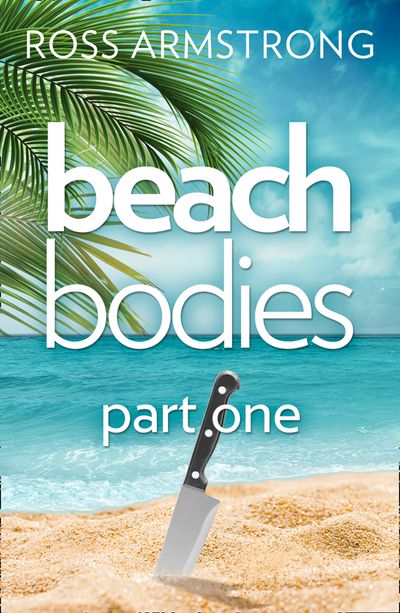 Beach Bodies: Part One
Ten hopeful contestants. A popular island-based reality TV show. And one headless corpse . . .
Bronzed, beautiful and hungry for love, the contestants on 'Sex on the Beach' – the most-watched show on TV right now – are all there for one thing: fame. Holed up together in a glamorous island paradise, what could possibly go wrong?
 
It's been five weeks now and the group are tighter than ever, even if some friendships are beginning to fray and unlikely allegiances are being forged in their place. But when one of the contestants is found brutally murdered, what should have been a summer of sun, sea and sex soon becomes a living nightmare.
 
With no-one able to get in or out of the complex, the murderer must still be among them. And they're not done yet . . .
 
Shutter Island meets Love Island in this first instalment of Beach Bodies . . . look out for parts two and three later this summer!
Praise for Ross Armstrong
'Absolutely loved Head Case. Couldn't put it down. Tragic, funny and frightening. Ross Armstrong has written another cracker' Chris Whitaker
'Ross Armstrong has created a brilliant hero in Tom, and this novel is an enjoyable addition to the psychological thriller genre. Five Stars' Heat
'Like Christopher Nolan's Memento, Ross Armstrong delivers a twisty mystery through the perspective of a fractured brain. Original and gripping. Tom Mondrian, and his unique outlook, will stay with me' Peter Swanson
'An eerily atmospheric reworking of Hitchcock's Rear Window' The Guardian
'Addictive and eerie, you'll finish the book wanting to chat about it' Closer
'A twisted homage to Hitchcock set in a recognisably post-Brexit broken Britain. Tense, fast-moving and with an increasingly unreliable narrator, The Watcher has all the hallmarks of a winner' Martyn Waites
'Ross Armstrong will feed your appetite for suspense' Evening Standard
'Unreliable narrator + Rear Window-esque plot = sure-fire hit' The Sun
Bestselling author Ross Armstrong tells us why there's very little on television at the moment that he finds more revealing, more extreme and ridiculous, more hilarious, and more human, than Love Island.
Read More