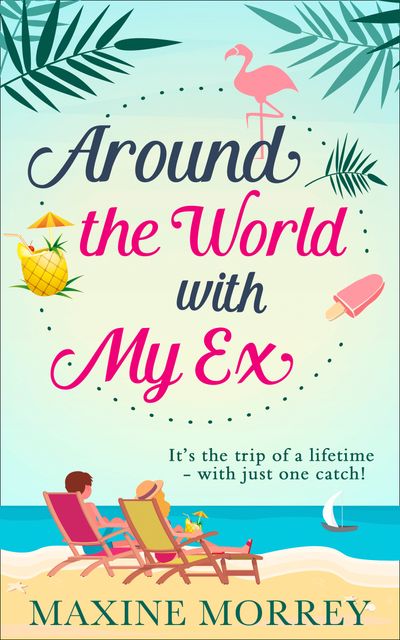 Around the World with My Ex
By Maxine Morrey
It's the trip of a lifetime – with just one catch!
Aspiring travel writer Mia Walker dreams of covering dream destinations for a living. So when she's offered the chance to write a romantic travel piece, taking in turquoise oceans, tropical beaches, and a fairy-tale Scottish wedding, she knows it's the opportunity she's been waiting for.
It's the trip of a lifetime… but it comes with a catch. The photographer who'll be travelling with her is Hunter Scott, who Mia last saw five years ago – when she ended their engagement!
Mia knows she'd be mad to say no – even if it does mean traveling the world with the one man she never wanted to see again! But, whether it's the stunning locations or the wedding on the horizon, Mia soon finds herself wishing she hadn't cancelled her own engagement after all…
If you're dreaming of sipping cocktails from a pineapple surrounded by palm trees and flamingos don't miss Maxine Morrey's gorgeously uplifting summer romance, perfect for fans of Holly Martin and Jo Watson.
Previously published as The Christmas Holiday