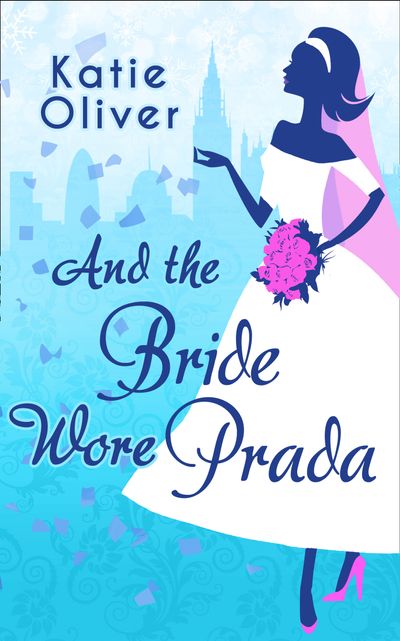 And The Bride Wore Prada
(Marrying Mr Darcy, Book 1)
She's dated Mr Darcy…
After being hounded by the paparazzi ever since news of their engagement got out, Gemma and Dominic are flying to Scotland for a much-needed romantic getaway. But they didn't expect to find Dominic's ex, Natalie, and her husband Rhys, on the very same flight! Landing in a torrential blizzard and with only one hire car (let alone a limo!) between them, the four share a lift….but as the snowdrifts move in, stranding them in an isolated castle, it seems they'll be reunited for longer than planned!
Now it's time to say 'I do!'
In the face of adversity, Gemma does what any self-respecting celebrity fiancée would do: starts planning a last-minute wedding while she has Dominic to herself! After all, where better for a discreetly decadent wedding than in the middle of nowhere, miles from the nearest celebrity news desk? But marrying an A-lister away from prying eyes was never going to be easy. Will Gemma make it up the aisle? And, more importantly, now she's miles away from Vera Wang, what is this fashionista going to wear?!
And the Bride Wore Prada is the sensational first book in Katie Oliver's long-awaited 'Marrying Mr Darcy' series, the follow-up to her best-selling 'Dating Mr Darcy' trilogy.
Also by Katie Oliver:
Prada and Prejudice
Love and Liability
Mansfield Lark
and, coming soon:
Love, Lies and Louboutins
Manolos in Manhattan