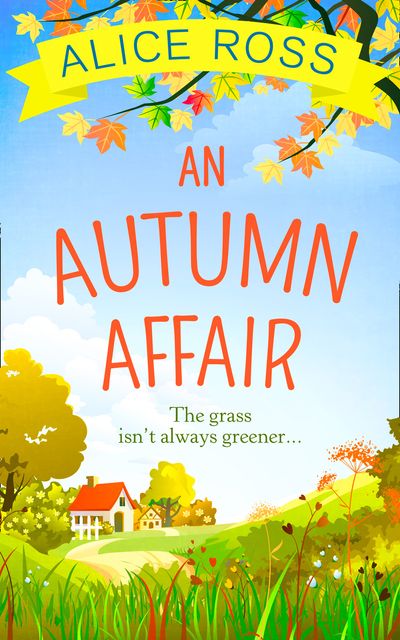 An Autumn Affair
(Countryside Dreams, Book 2)
Autumn is coming. Anything could happen…
Julia is contemplating an affair with ex-boyfriend Max after a chance meeting in the cereal aisle of the supermarket…and finding that he's just as gorgeous as ever.
Miranda has got it all: expensive clothes, a huge house and her enormously wealthy husband, Doug. So why does she feel as if something is missing?
Faye is fed up of being treated like a child – she's a teenager, and knows what she wants! She's determined to escape her sleepy life at Primrose Cottage…
Three women, each with two options, needing to make one choice. When it comes to affairs of the heart, nothing is ever simple!
A perfect, feel-good read about love, life and family.
Previously published as A Country Affair.
Praise for Alice Ross:
'For lovers of Catherine Alliot, Erica James and Fiona Gibson…this one was brilliant!' – Amazon Reviewer