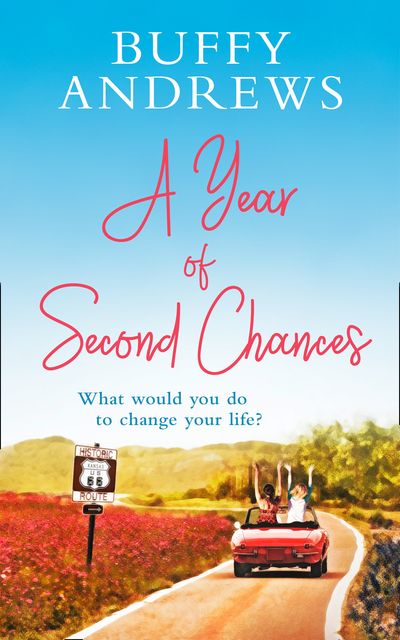 A Year of Second Chances
One wish list, a whole new future!
When Scarlett comes across a box containing her most precious items from her teenage years, she's forced to confront the adult she has become. As a divorced mother of two twentysomethings, Scarlett has to admit her life has ground to a halt! Whatever happened to that girl whose hopes and dreams were so naively displayed in a wish list for her life?
So, armed with the list, Scarlett sets about checking off each and every item possible, determined to fulfil her promises to her younger self. Some are easy. Dancing in the rain? Bring on the next thunderstorm! Marrying her high-school sweetheart? Not so easy when married Jake lives clear across the country!
But what started out as a challenge to herself quickly takes on a life of its own, catapulting Scarlett out of her slump and into a life even her younger self could never have dreamed of!
What readers are saying about A Year of Second Chances
'A lovely, heart-warming story about second chances.' – For the Love of Books
'This story is full of hope and love, and eventual peace. It is one to remember for a long time to come.' – Jennifer (Goodreads)
'Be warned, this is a tale about choices, bereavement and relationships. This book may cause a few tears to fall…' – Cleopatra Loves Books
'A story which drew me in immediately. I wanted to know where both of the stories were going, and I read this in one sitting.' – Fiona's Book Reviews
'A solid, moving, entertaining read that also makes you think about the choices we make in life and the "what-ifs".' – Melindam (Goodreads)