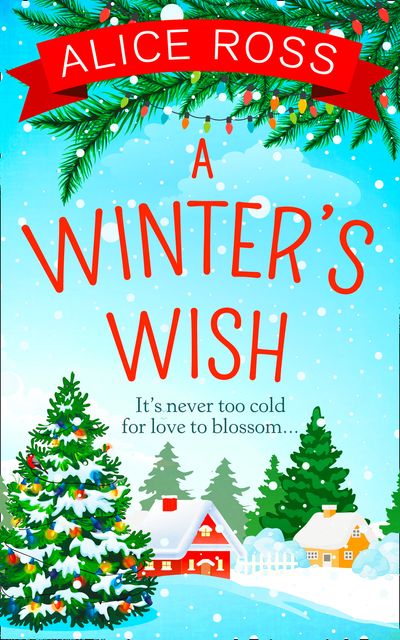 A Winter's Wish
(Countryside Dreams, Book 4)
A perfect, feel-good festive read about love, life and family.
Tis the season to be jolly…isn't it?
Amelia is at breaking point. She's just lost her job and Doug, the love of her life, still hasn't broken up with his girlfriend. Surely a trip to the quiet countryside is just what she needs?
Phil is about to leave beautiful Buttersley for the other side of the world! The sunny shores of Australia will mean a new life with his girlfriend, but something is holding him back…
Ella has never felt this way before – Jake O'Donnell is the most gorgeous man she's ever seen. And the more time she spends babysitting his kids, the more her feelings grow!
Stan should be happy. He loves his wife and their adorable baby girl more than anything! So why, when everything's finally going right, are they arguing more than ever?
One thing's for sure, even when Buttersley's first snowflakes begin to fall, it's never too cold for love to blossom…
Perfect for fans of Trisha Ashley, Cathy Bramley and Claire Sandy.

Praise for A Winter's Wish:
'A great, comfy read- curl up in the armchair with a lovely cuppa and lose yourself with everyone in Buttersley.' – Bookworms and Shutterbugs
'Heartwarming and touching.' – Sweet is Always in Style
'Unpredictable and joyous!' – Lilac Diaries
'A lovely seasonal feel-good book…a joy to read.' – Lisa Houston (NetGalley reviewer)
'A great read at any time of the year, but especially leading up to Christmas!' – Gemma Gray (NetGalley reviewer)