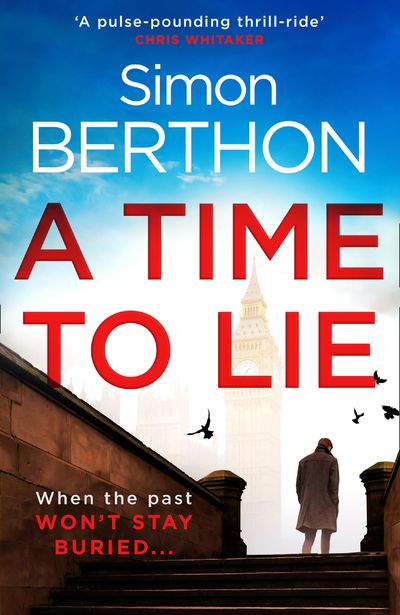 A Time to Lie
The bigger the secret the more dangerous it is to lie…
On the morning of the Tory Party conference, the bones of a young woman's hand are discovered in a London building site.
Jed Fowkes, Special Adviser at the Treasury, confronts Prime Minister Robin Sandford with a terrible accusation. He claims the hand belongs to someone they once knew well: a young woman whom Sandford murdered years ago.
With his career on the brink of ruin, the Prime Minister's only hope is to enlist the unofficial help of MI5. A decision which leads him into a new world of espionage, illegal trafficking and murder.
And the deeper he goes, the more treacherous the game becomes. Because now it's not just his life on the line; it's the future of the state itself…
Grab a few biscuits and a beverage of choice. Settle down and read Parting Shot, the gripping short story by Simon Berthon – author of A Time to Lie. If you're into your mysteries or spy thrillers, then read on to find out about a retired man named Gwilym. Parting…
Read More