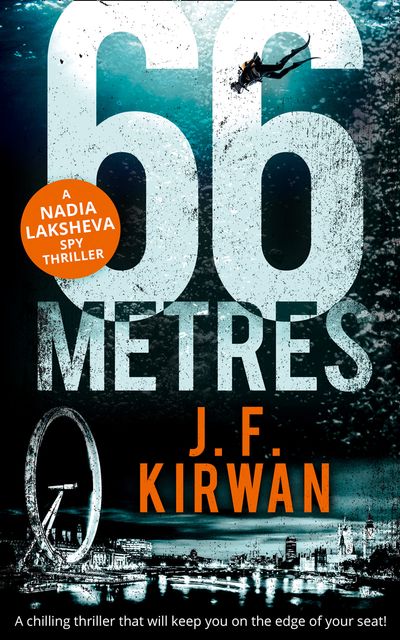 66 Metres
(Nadia Laksheva Spy Thriller Series, Book 1)
'Masterfully paced…a cinematic and action-packed read that will have readers following Nadia to the ends of the Earth!' – BestThrillers.com
The only thing worth killing for is family.
Everyone said she had her father's eyes. A killer's eyes. Nadia knew that on the bitterly cold streets of Moscow, she could never escape her past – but in just a few days, she would finally be free.
Bound to work for Kadinsky for five years, she has just one last mission to complete. Yet when she is instructed to capture The Rose, a military weapon shrouded in secrecy, Nadia finds herself trapped in a deadly game of global espionage.
And the only man she can trust is the one sent to spy on her…
The gripping first novel in a thrilling new series from J. F. Kirwan. Perfect for fans of Charles Cumming, Mark Dawson and Adam Brookes.
'A hearty mix of suspense, action, and a bit of espionage.' Kirkus Reviews